Innovasub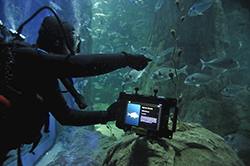 Our mission in Innovasub is to develop, trade and distribute innovative underwater technologies that can serve the needs of commercial, recreational and sportive divers and dive organizations.
Apart from distributing worldwide trusted products of partner brands; we produce a variety of products from software to hardware in order to match, guide and contribute to the formation of the needs of today's divers.
By collaborating with the research centers, universities, governmental organizations and fellow actors in the industry, we try to create solutions to divers problems as creatively and innovatively as we can.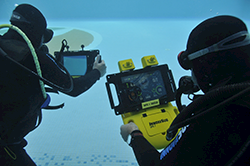 Enthusiasm is a keyword in Innovasub. Most of us, from engineers to accountants and even the shareholdes are divers.
This gives us a better perspective of the divers' problems. The years of research that have been led/conducted in Innovasub labs, its teamwork and its passion are dedicated to solve these problems and match the modern diver's needs. Our solutions are produced by divers, for divers.