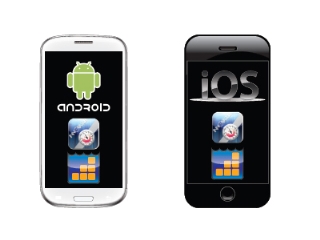 DecoBuilder Mobile Application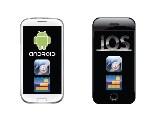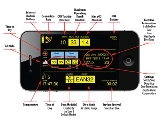 DecoBuilder
The INNOVASUB DecoBuilder is an application to implement decompression models. It runs on iOS (iPhone/iPod etc.), Android and turn the mobile devices to a programmable dive computer.
The DecoBuilder application can be used in real dives or can process the virtual dive data sent (by DecoMate* or any other application).
This application comes with 4 different algorithms and allows the user to create new decompression models with a dynamic number of tissue compartments. The application enables the user to modify tissue perfusion parameters and super saturation tolerances as well.
The INNOVASUB DecoBuilder application has all the features of the DepthMonitor** application. Additionally, it allows the user to modify tissue perfusion parameters such as adrenals, kidneys, thyroid, heart, muscle, liver, skin, etc. Users can alter these variables and test the results not only on the surface connecting to DecoMate but also underwater.
* INNOVASUB DecoMate is a device that plugs into your computer and simulates a dive to test your decompression algorithm. Application compatible with Windows and MAC operating systems. See DecoMate Technical brochure for further details.
INNOVASUB DepthMonitor is an exclusive application for Divephone. It turns a mobile device to highly sophisticated dive computer. See iTunes or Google Play for more information.
Divephone
The Divephone System consists of a housing for mobile devices (smartphone, palmtop computer, Personal Digital Assistant-PDA), an external module collecting the ambient dive-related data and the DepthMonitor application installed on the mobile device. The external module wirelessly sends dive data to mobile device. The DepthMonitor application uses the data to make the mobile devices function as a next level dive computer.
Compatible with any mobile device that runs on iOS or Android.
Creates models with a dynamic number of tissue compartments.
Modifies tissue perfusion parameters and super saturation tolerances.v
Full dive simulations adjusting depth with touch-screen and time acceleration.
Multi algorithm selection.
Run two algorithms simultaneously.
Real time dive profile.
Complete dive information on one screen.
Up to three deco stops displayed instead of ceiling only.
Touch screen menu navigation and adjustments.
Detailed end-of-dive reports.
Unlimited dive logging.
E-mail dive logs.
Multi-language support (for Android).
Easy upgrades and many other advantages through the mobile device's computing and graphic capacity.
Order References & Options

Reference & Product
DB-DROID : DecoBuilder app for Android
DB-IOS : DecoBuilder app for iOS