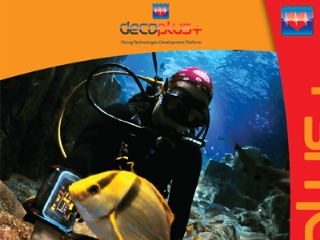 decoPlus Brochure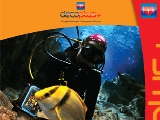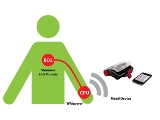 DecoPlus+
The INNOVASUB DecoPlus+ is an underwater data collection tool designed to be used with development boards or Innovasub mobile applications such as DecoBuilder*. It allows the users to measure various physiological parameters such as ECG, HR, EMG, Pulse oximetry etc. The ECG module is delivered as a sample application and custom development of other physiological parameters are provided on project basis through the DecoPlus+ custom package.
DecoPlus+ not only displays and records the body sensed data but also allows any of these parameters to be included in a real time decompression algorithm when combined with the DecoBuilder product. INNOVASUB UEPM Support program can assist you in case you need technical support while integrating these products.
The INNOVASUB DecoPlus+ consists of a Shimmer unit and Whisperer module.
* INNOVASUB DecoBuilder is an application that runs on iOS and Android devices and helps develop and test custom decompression algorithms. See DecoBuilder technical broshure for further details.
** INNOVASUB UEPM DevelopmentBoard is a development board based on MSP430F5529, compatible with any other 80-PN package MSP430. It assists in testing the functionalities of your dive computer and developing its firmware. See UEPM DevelopmentBoard Brochure for further details
Shimmer Unit
Shimmer's wearable sensor system allows for simple and effective capture, transmission, processing and display of body-sensed data in real-time. Shimmer provides equipment, supporting tools and applications for all stages of this process to allow for the development of a complete body sensor solution, tailored to each unique application requirement.
Shimmer units provide the user with a comprehensive tool set to support rapid design, prototyping and implementation of wireless solutions. Set of these units provide a complete development environment for Bluetooth or local storage in body worn applications. Shimmer unit offers best data quality with integrated 10 DoF inertial sensing via accel, gyro, mag and altimeter, each with selectable range. Shimmer unit also boasts an integrated motion processor for on-board 3D orientation estimation. When combined with the Shimmer platform's integrated accelerometer the assembled unit provides 9 degrees of freedom motion capture via the tri-axial accelerometer, tri-axial gyro, and tri-axial magnetometer. The magnetic sensing reduces drift error in kinematic calculations and the board has fixed sensor alignment. It allows to create a powerful and elegant wearable wireless sensor which will provide superior data quality, adding value to your data collection process.
Shimmer units are able to transmit data over Bluetooth. Therefore, it is possible to connect shimmer units directly to the Innovasub UEPM DevelopmentBoard**.
Whisperer Module
The Whisperer Module functions as a bridge between the Shimmer Unit and mobile devices.
It receives data from the Shimmer Unit and sends it wirelessly to iPhone or Android Mobile Devices.
The Shimmer unit is compatible with mobile devices underwater. The range of the Shimmer signal is limited to 15-20cm underwater, so mobile devices cannot grab data from the shimmer unit. Therefore, the Whisperer module is located on the diver's wrist. This module behaves as a connection between the Shimmer unit and the mobile device.
Wi-Fi and Bluetooth transmission options.
Ambulatory ECG monitoring.
Pulse oximetry readings.
Heart rate.
Kinesiologic analysis of movement disorders.
Physical performance test and measurement.
Psychophysical measures of reaction and movement.
Stress detection and analysis.
Psychological arousal (mental effort, excitement, shock).