Smart Dive Computer by Innovasub. The new era in dive computing is here
-What is the DivePhone?
DivePhone raises the computing and display capabilities of the dive computer to the next level. DivePhone system consists of three modular components:


DivePhone Housing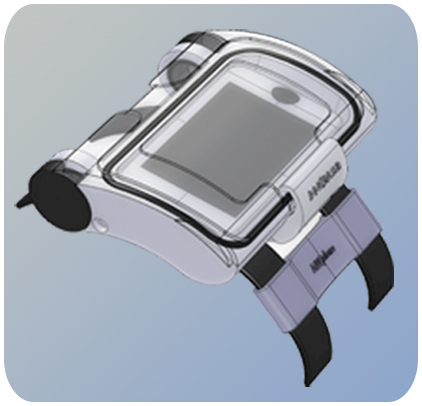 DivePhone system has a rugged, robust housing that guarantees the safety of your smartphone underwater. To minimize the risks of flooding, it is developed as a monoblock housing with single sealing.
To ensurefull pressure resistance, DivePhone housing has no external connectors for sensors it uses an external sensor module with wireless data transfer. The DivePhone Housing is pressure tested and can be safely used to depths of 80 meters. It is made of Polyphenylen sulfide, an organic polymer making the maintenance easy.
DivePhone External Sensor Module
The DivePhone system uses an external sensor module to collect crucial dive data and send them to the smart phone. It uses the wireless protocols and capabilities of your smartphone to transmit the data.
The module has it's own battery supply with up to 8 hours of life when fully charged. It is easily rechargeable via a standard USB connection. Every single module is pressure tested and can be safely used to depths of 80 meters.
DivePhone Software - The Depth Monitor Application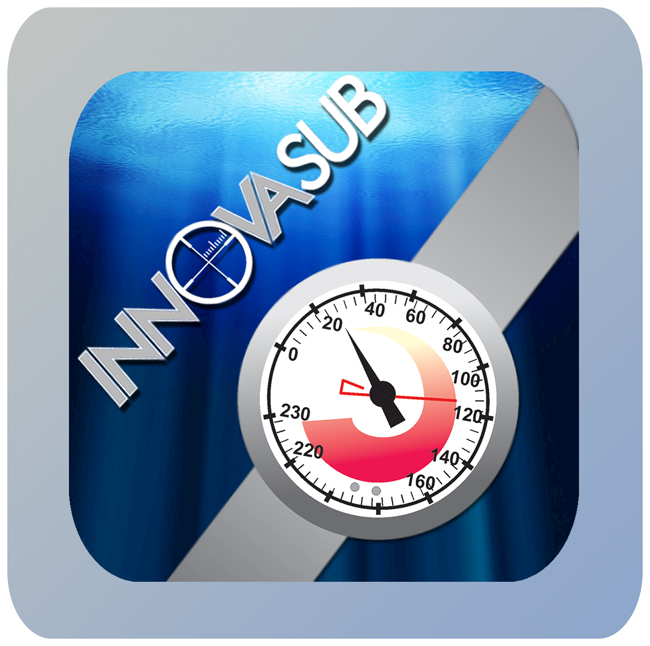 Depth Monitor Application is supported by Android and iOS (iPhone Operating System) devices. This enables nearly any smartphone device to be used with DivePhone (including many PDAs, iPod Touch, iPhone, or any type of smartphone running Android or iOS).
The synthesis of dive computer and mobile phone enables brand-new features:
Multi algorithm selection
Run two algorithms simultaneously
Real time dive profile during dive
Complete dive informations on one screen
High definition graphics
Color-coded back light alert system
Up to three deco stops displayed instead of ceiling only
Air, Nitrox and Gauge Modes
Easiest-to-navigate dive computer menu ever
Touch screen menu navigation and adjustments
Detailed end of dive reports
Unlimited dive logging
E-mail dive logs
Underwater maps of dive sites
Multi-language support
Easy upgrades And many other advantages through mobile device's computing and graphic capacity
Application: Depth Monitor from iTunes or Google Play
Decompression Algorithm Options
Four algorithm options
Neo Haldanian with MARBEN low bubble score model
Buhlmann ZHLc with preset Gradient Factors
Straight Dive Table App
Continuous Tissue with infinite number of compartments
Decompression informations
Two algorithms run simultaneously in one display
Deco stop listing Air, Nitrox and Gauge Modes
Decompression Modalities
Altitude compensation
3 levels-Automatic: 0-800m,801-1600m, 1600-2400m
Additional Graphics
Housing Size
Max PDA
Housing Material
Polyphenylen sulfide (PPS) and Polycarbon
Maximum Depth
Battery Life
Recharge Type
Operating Temperature
Log capacity
Up to 27 000 hours per Gb of memory
Extended Statistics
Alarm Modes
Depth, Elapsed Dive Time, CNS Toxicity, ppO2, Fast Ascent, Deco Violations
Quality Assurance
ISO 9001:2008 certified production